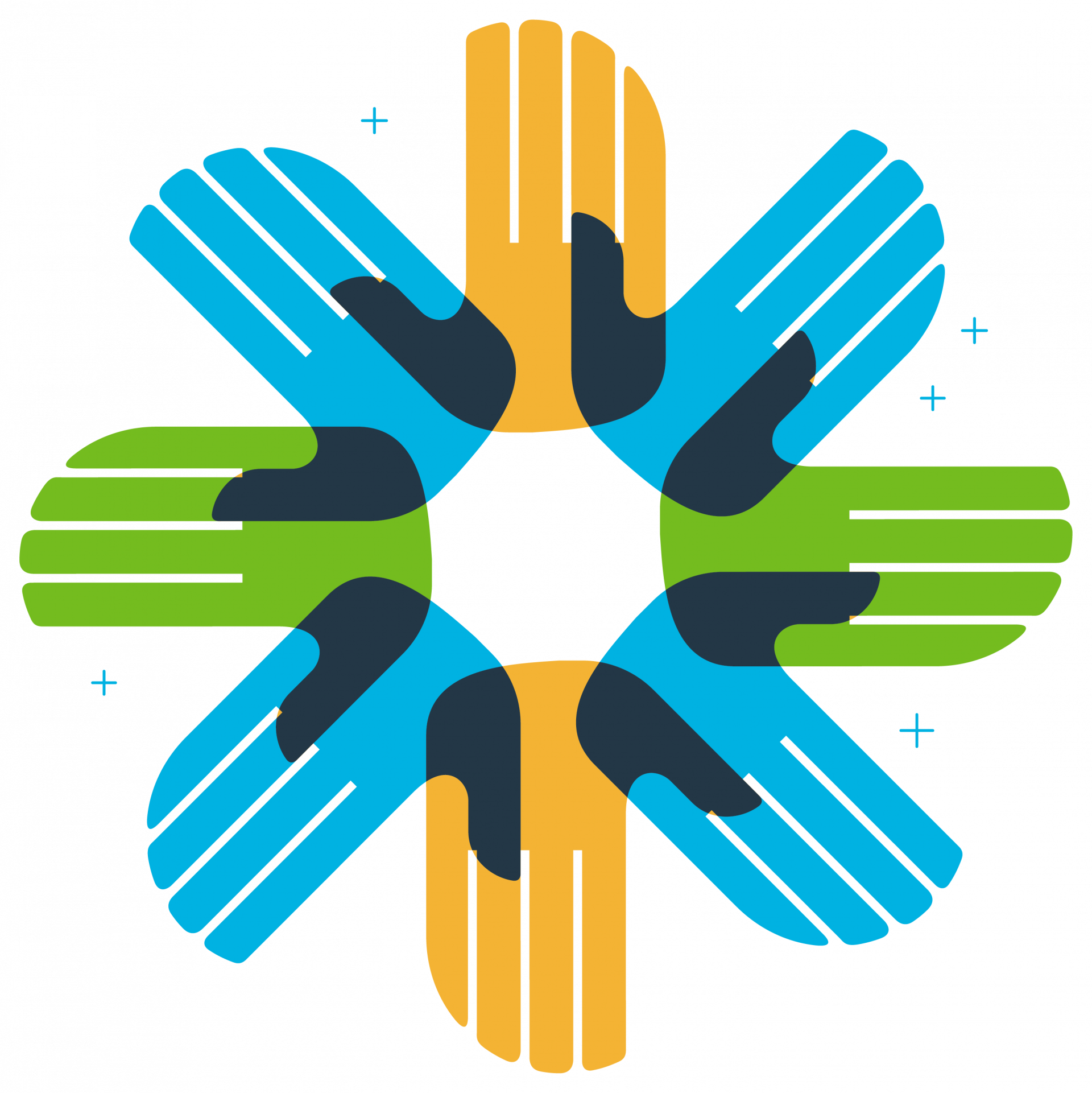 "Above all else, we're guides."
Spark! is a team of compassionate ideators, strategists, and mobilizers who love building vibrant communities.
We believe leaders have a personal and ethical responsibility to help create vibrant communities. But that can't happen in a vacuum or behind closed doors. "Real people" have to be empowered to help create shared visions. Spark! knows how to make that happen by forging Reciprocal Partnerships™.
We can design the strategic solutions you need to manifest your vision and make your big dreams come true.


We can help you paint a clear picture of the results you're working toward, which gets everyone excited about the building process.


We make complex systems change inspiring, vivid, and fun for everyone involved. Even in the face of uncertainty, risk, or setbacks, our unshakeable focus on what's working keeps spirits high and everyone advancing together.
Ready to make a positive change? So are we!
After eight years of helping
business
, philanthropic, and government organizations, we know that if you want to build thriving communities, you need to: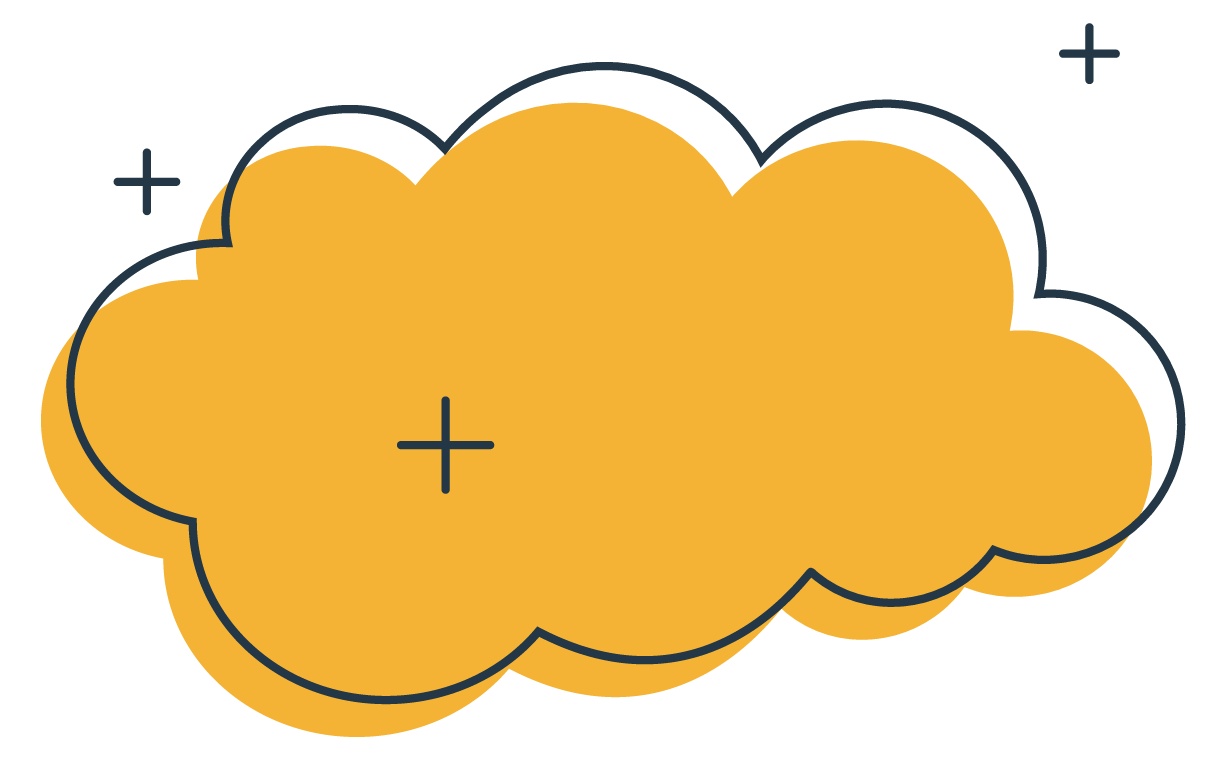 See the whole system.
Use human-centered research and data to identify existing challenges and strengths through the lens of unity.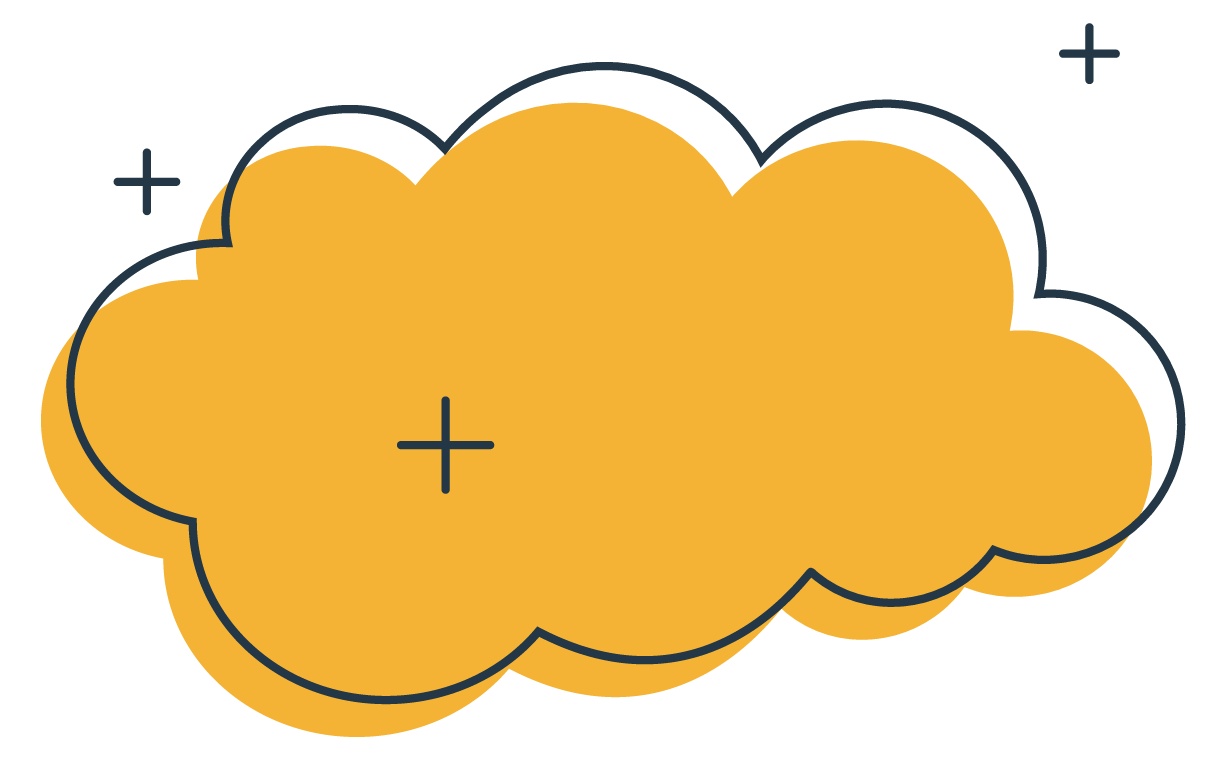 Ensure balanced representation.
Be representative of the broader cross-section of community to understand lived experiences— both grassroots and grasstops.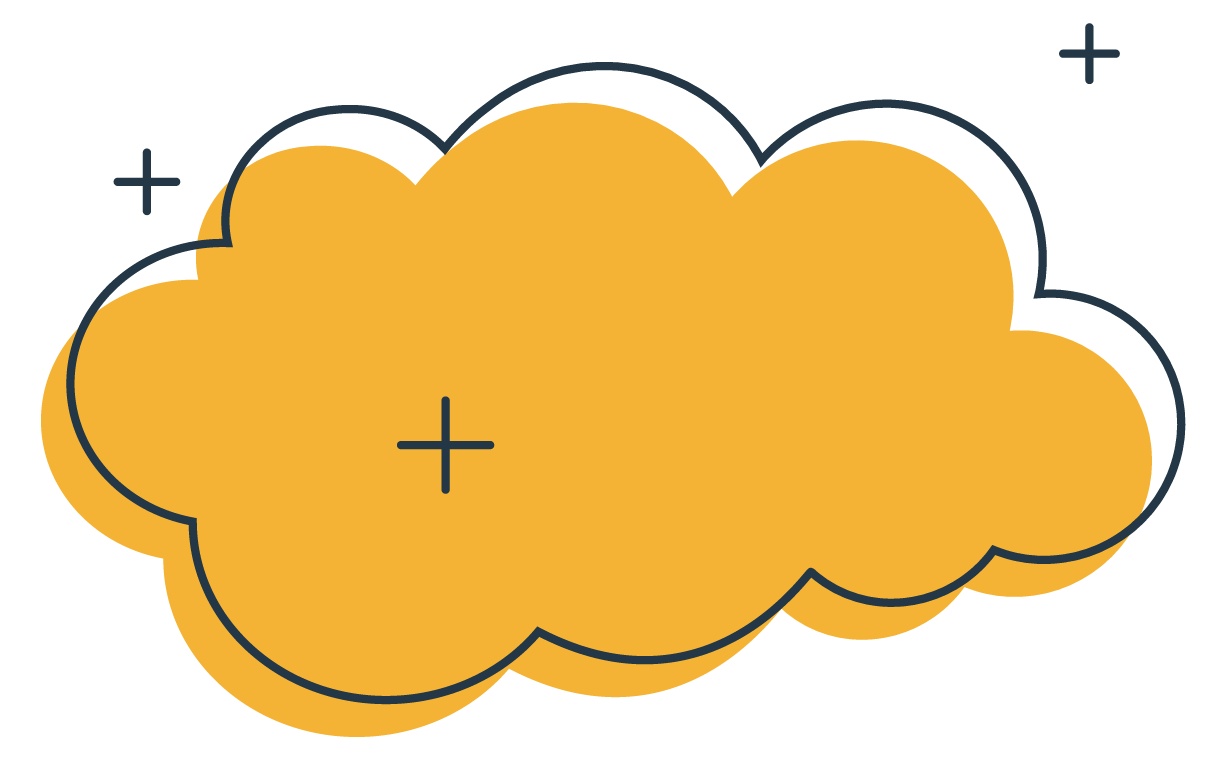 Lead with convening power.
Bring leaders to the table to envision what's possible and necessary to improve under-resourced communities.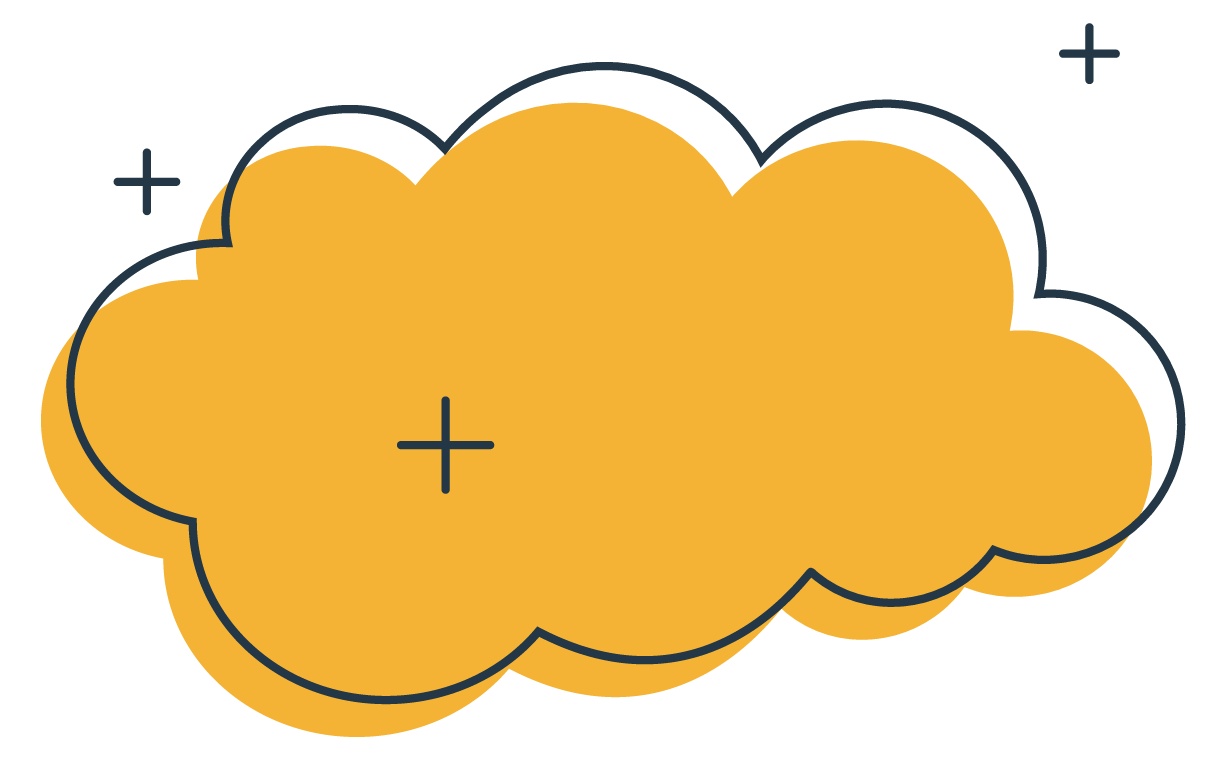 Use data to drive action.
Track, measure, and evaluate the positive effects that collaborative changes have on communities.
Spark! is here to help organizations accomplish all of the above. We offer different products and services to fit each client's particular needs, but generally, we guide clients as follows.
The Spark! Method™:

We'd love to hear about your challenges and goals.
Meet the Team
Every member of our crew has been intentionally selected for their passion and perspective as much as their experience and abilities. Each person brings their full humanness to their Spark! role, and together our team accomplishes work we find exciting, challenging, gratifying, and important.
Shannon McGuire
Chief Empowerment Officer
"Above all else, I'm a mom."
Cristina Froude
"Above all else, I'm a mother."
Connor Sheldon
Chief Learning Officer
"Above all else, I'm curious."
As the founder and Chief Empowerment Officer of Spark!, Shannon builds connections, consensus, and collaboration. She finds solutions and inspires action. She strengthens teams and facilitates success. With clear thinking, disciplined organization, and mom wisdom, Shannon works alongside others to bring great ideas to life.

Though Spark! is a proven, well-regarded consultancy, Shannon says she doesn't like the word "consultant." Her approach is both more down-to-earth and more audacious than conventional consulting.

With her distinctively accessible, honest, encouraging style, Shannon helps leaders gain personal insights that enable them to better understand others. This awareness empowers them to create a cooperative "we" that stokes motivation and drives change.

But Shannon delivers much more than mindset transformation. She and her Spark! team deliver real, quantifiable results. Clients see improved engagement, productivity, and profitability.

Shannon acknowledges that effectively implementing big ideas is the most challenging part of the work she does with Spark!. But, she declares, "That doesn't scare us; that actually invigorates us. That's the spark. Let's go—let's get it done!"

Visionary, tactician, navigator, cheerleader: Shannon McGuire plays all these roles in everything she undertakes. She's able to see the big possibilities and every detail required to bring them to life. She recognizes human potential in everyone and knows how to activate it.


Cristina makes things happen—literally. In her role as Spark!'s COO, she listens to the latest vision, transforms it into "steps A through Z," and then identifies how each of those steps will get accomplished. "I'm a very tactical person," says Cristina. "I take on projects and take off with them."

Energetic and insightful, Cristina defines herself as an "achiever." She's helped many sizeable, complex organizations during her career: government agencies, large counties, and public service authorities. She has brought her exceptional strategic and planning skills to community development, behavioral health initiatives, emergency management planning, and more.

One strength that Cristina wants to help everyone build is resilience. Having lived through and overcome her fair share of adversities, she knows that resilience is key to transforming individual lives and building healthy, thriving communities.

"I love having the opportunity to make an impact in people's lives and communities," says Cristina. "At Spark!, I get to do that every day." She appreciates the multilayered benefits that Spark! delivers. Yes, the company helps clients to bring about positive change in their communities, but Cristina notes that also, "Through the coursework we do, through the trainings we have, we're able to help people directly."


From the moment she committed to join our team, Connor was "excited to capture and measure how Spark!'s work impacts communities and leaders." She also couldn't wait to find ways to "share some of Spark!'s best lessons learned with a broader audience here in Idaho and beyond."

Connor believes that "the right data provides opportunities." By thoughtfully gathering, aligning, and analyzing data—both hard quantitative numbers and qualitative narrative stories—she says, "we can identify ways to make changes that make a real difference."

Connor has worked in various roles in both for-profit and nonprofit organizations, including Apple, Happy Family Organics, Optum, The Peregrine Fund, and the Blue Cross of Idaho Foundation for Health. She earned both her BS in Community and Environmental Health and her MBA at Boise State University.

As a Fulbright scholar in rural Malaysia, Connor not only taught English but initiated and led the publication of a book of the personal narratives of students in ten area schools. She understands that behind every statistic are real-life stories of individual human beings.

"The thing I hold most dearly in life is definitely my family," says Connor. Born and raised in Boise, she is proud to be a fourth-generation Idahoan. She says that her state's reputed "bootstrap culture" means that "Idahoans are innovators who can create unique solutions."

Connor treasures Idaho's scenic beauty and loves to get outside and enjoy it. "My parents instilled a love for camping and for walking around in the woods," she says. She's also a voracious reader and says that she reads "like books are Girl Scout cookies."


Brianna Woolsey
Project Director
"Above all else, I'm a helper."
Hailey Clements
Director of Community Engagement
"Above all else, I'm public-spirited."
Adrian Castaneda
Data & Technology Specialist
"Above all else, I'm a helper"
Imagine all of the qualities you'd want in the ideal project director. You might think of attention to detail. Diligence. Organization. Clarity and competence.

Combine all those qualities, and you're describing Brianna Woolsey.

"My number-one strength is my sense of responsibility," she says. "So when I say I'm going to do something, I mean it. When I agree to something, I get it done."

Beyond her excellent job qualifications, though, Brianna is a perfect fit for the Spark! team. She possesses a discernible sense of joy and a heart for helping others. For thirteen years, she has worked serving youth who have experienced trauma. She has a strong sense of purpose to help others better their lives.

When Brianna learned about Spark!, she loved the "mission and the infectious energy of the team to collaborate and solve problems." When she learned that the company was "taking on great projects that positively impact people at the community level," Brianna thought to herself, "'Yes, that's what I want to do.'"

Born and raised in Boise, Brianna enjoys spending time outdoors and finds peace in the mountains among the pine trees and fresh air. Her top priority is quality time with her husband and son, where she has had to learn to be less structured and more spontaneous.

Brianna observes, "Spark! is the real deal. We get to build relationships as humans, with the understanding that everyone's experiences are valuable. Everyone's showing up as their authentic selves, and when you do that, amazing things can be accomplished."


"If you want to understand your community," says Hailey, "you need to talk with your community."

That's where Hailey helps: She facilitates both sides of the communications equation between Spark!'s clients and the communities they serve.

With skills she honed in Washington, DC, conducting grassroots efforts for the American Heart Association, Hailey invites community members to tell their stories and express their needs. She asks questions, listens closely, and gains understanding. Then she shares her knowledge with the Spark! clients who are dedicated to benefiting those community members.

Hailey also helps client organizations—governmental, philanthropic, and business—to speak effectively to the people they want to serve. That speaking might happen in person, through social media, or by some other channel. But whatever the method, Hailey understands how to humanize big issues so they're clear and comprehensible for all.

Hailey grew up in Boise. So after her seven-year stint in Washington, DC, she says she was happy to "come home" and "serve in a community that I know, love, and understand."

Hailey enjoys developing relationships and understanding those around her. She wants to help everyone understand their own ability to have an impact on the world around them. She believes the biggest immediate impact you can make is in your home, your neighborhood, and your community.


Adrian is Spark!'s talented tech wizard, but he's also much more than that.

Yes, he's great at creating computer systems that enable projects to run efficiently and effectively. And yes, he's wonderful at assessing existing systems and identifying ways to improve them.

But Adrian, who admits that he's "more social than the average IT guy," can also step into other roles as necessary. He's been known to facilitate surveys and work with groups of people to identify improvements they want in their neighborhood.

Adrian is always eager to do whatever it takes to help make a real positive difference for communities. His can-do spirit always shines through.

"I'm kind of a jack of all trades," says Adrian. He's been working to improve communities for over a decade, first at United Way of Treasure Valley and then at Boise Co-Op. During those years, Adrian worked as a systems administrator, a project coordinator, and an IT lead. Before that, he worked as an electronics technician and a loan consultant, positions that helped him develop his technical know-how and people skills.

At Spark!, Adrian hunts down problems, visualizes solutions, and brings those solutions to life. He's proficient at evaluating big-picture plans and identifying all the smaller elements needed to make them work. He consistently finds ways to make everything run more easily and productively.


Christine Corcoran
Project Coordinator
"Above all else, I'm a friend."
Jake King
Communications and Media Manager
"Above all else, I'm a seeker."
Jenny Girard
Graphic Designer
"Above all else, I'm a listener."
Christine made her way to Spark! after her educational and career pursuits took her across the country and around the world.
Hailing from Stillwater, Minnesota, Christine attended St. Lawrence University in upstate New York, where she earned her bachelor's degree in global studies, environmental studies, and public health. She's studied in China and Kenya, held an internship in Tanzania, backpacked in Alaska for fifty days, and canoed in Canada for twenty-two days. Christine has worked with the Montana Conservation Corps, the University of Maine, and most recently, the Riverstone International School in Boise.


Highly analytical and eager to learn, Christine's personality and attitude harmonize beautifully with the Spark! ideology. "I've always been drawn to the human approach—making one-on-one connections with another person and understanding who they are and where they come from and their story, rather than just who they are on the outside."


Christine's interests include: traveling and exploring new places, biking, trail running, skiing, reading, and painting. She describes herself as "very passionate about the intersection between the outdoors, human interaction, and public health."


Christine lends a hand on all Spark! projects, performing "any kind of support the team needs." That might be meeting notes, calendar management, or GIS mapping. She's always ready to lend a hand and grow along the way.
Jake used to work as a photojournalist. He'd capture images and produce videos for breaking news, feature stories, sports, and "whatever the reporting staff was working on." He made stories come to life, which is exactly what he does at Spark!.

In addition to writing Spark!'s blogs and newsletters and the like, Jake was brought on board to tell the stories of the various people Spark! partners with. Jake points out that Spark! excels at collecting and assessing quantitative and qualitative data, but "numbers can't convey everything." Jake is eager to creatively capture "the emotional and lived experiences of the humans those numbers represent." Spark! has always emphasized personal stories, and this is one of the reasons Jake was drawn to his role here.

Jake also values Spark!'s concept of Human-Centered YOUnity. "Like most people, I've noticed that the world feels very divided these days. Spark!'s emphasis on building bridges really appealed to me." He can sense a genuine commitment to unity among the company's staff: "You can definitely tell that Spark! practices what it preaches."

Having lived in Florida and Texas, Jake moved to Idaho "kind of on a whim" and "fell in love with it." He's "big into the outdoors, specifically hiking, camping, whitewater kayaking, exploring hot springs, and photographing the landscape."

"I love the way Spark! focuses on the human experience and bridging divides," says Jenny. "It's exactly aligned with my values. I feel like this job was made for me."

Jenny regards graphic design as a powerful way to improve communication. "I enjoy taking big ideas and distilling them into bite-sized pieces that are clear and understandable," she says. Her personality and disposition drive her to transform chaos into clarity, so it's no wonder she likes to crystallize information for an audience's benefit.

She possesses a strong sense of empathy and an ability to relate to other people, and these characteristics inspire her design. She continually asks herself, "Will people understand this concept? How can I best convey this idea so it's easy to comprehend?"

Jenny has a bachelor's degree in psychology and a master's in educational leadership and has worked for many years in higher education. Now, she's thrilled to be applying her skills on Spark!'s behalf.

"Spark! accomplishes on a large scale what I've been doing on a small scale—with my friends and family and people in my circle—for as long as I can remember. I really love listening to stories and showing people that they're valued, that their stories matter, that they can create change. And that's what Spark! does, too."
Jackie Kirk
Graphic Designer
"Above all else, I'm inquisitive."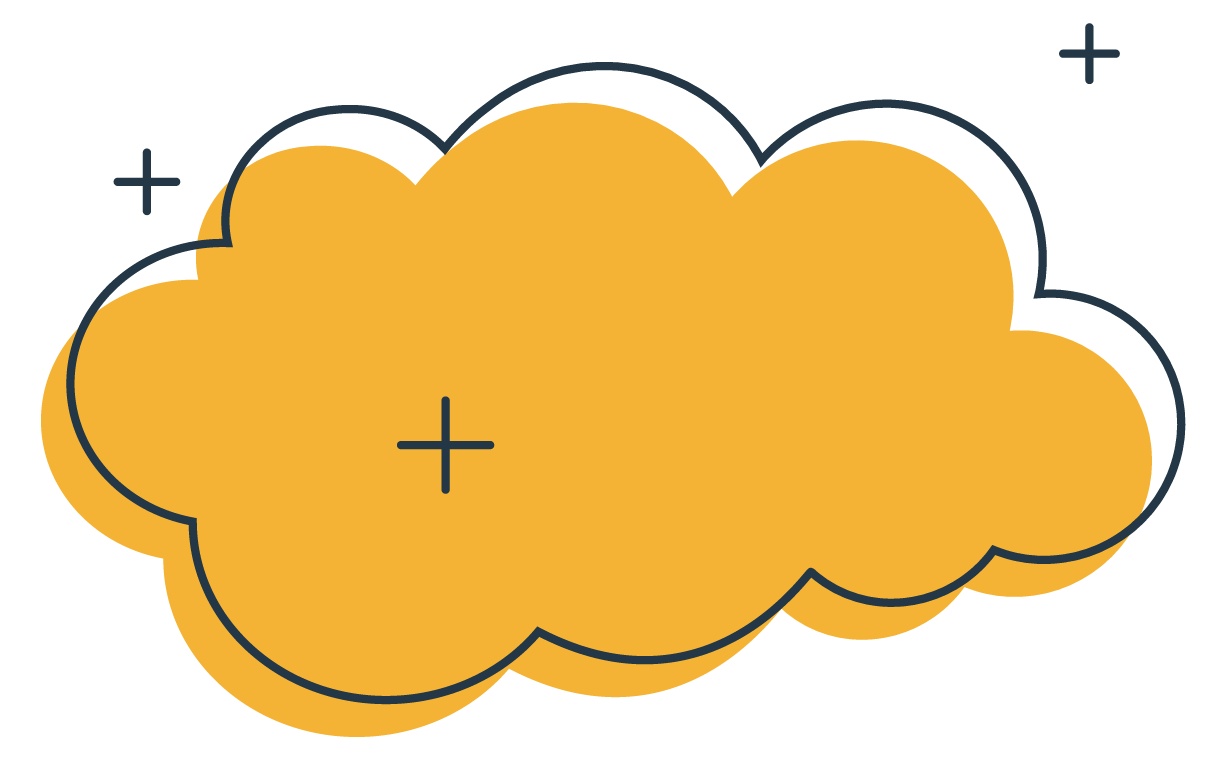 Join Spark!
Jackie had always assumed that she'd stay in the Sacramento area where she grew up. But then in 2017, her curious nature led her and her husband to take a weekend road trip to check out Idaho. In almost no time, the two of them had sold their California home and become Idaho residents.

Within a couple of years of moving, their son was born. As of this writing, he's three years old, and Jackie describes him as "a nonstop little Energizer Bunny."

Jackie earned her degree in web design and interactive media and then spent several years serving the real estate industry, doing photography, design, and marketing for brokers. She enjoys creating work that satisfies preferences and solves problems. An introvert who's "good at being extroverted," Jackie will always rise to the challenge of high-pressure situations when they pop up.

In addition to the "fun vibe" at Spark! that she says is unlike anywhere else she's ever worked, Jackie appreciates how collaborative the team is. "Everyone's here to help where they can," she says.

Jackie has long been interested in psychology and motivation, so she was especially intrigued when she learned how Spark! helps leaders and others increase their self-awareness and identify how they work best. When she connected with Spark! and found out more about it, she thought to herself, "This is such a good fit."
What could you accomplish with an engaged community?

Hi, I'm Ida.
It's my job to share what Spark! is up to these days.
Ready to be a "spark" in your community?