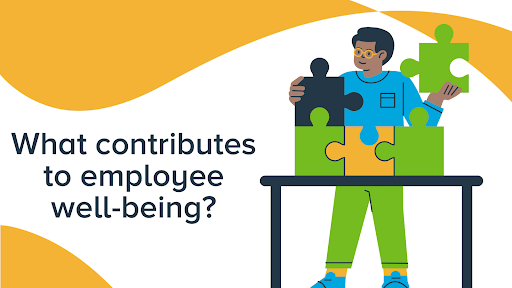 Employee engagement is
lower than it's ever been
, especially with younger demographics, and businesses are struggling to retain and develop workers. The Great Resignation, Quiet Quitting, the Big Quit: whatever you call it, many companies are facing a difficult challenge.
At the core of these phenomena is a shortage of employee well-being. When people don't feel their best, when they don't feel energized, or when they don't feel a sense of belonging or value, they struggle to do their best work and look elsewhere for opportunities.

But the downsides of poor employee well-being aren't just emotional, they're financial, too.
What are the financial drawbacks of poor employee well-being?
75% of medical costs accrued mostly due to preventable conditions
$20 million of additional lost opportunity for every 10,000 workers due to struggling or suffering employees
$322 billion of turnover and lost productivity globally due to employee burnout
15% to 20% of total payroll in voluntary turnover costs, on average, due to burnout
What are the primary factors that contribute to well-being?
According to
research from Qualtrics
, five key factors impact well-being at work.
I feel as if I belong at this company
I can be myself at work
I feel like a valued member of my team
I feel I belong on my team
I'm treated with respect

So how do we, as leaders, invest in our employees' well-being?
Encouraging employee happiness
Well-being isn't just about being mentally healthy. Mental health is a critical aspect of employee well-being, but only one piece of the puzzle. Qualtrics found that
stress
is the "main reason more than half of leaders plan to leave their jobs in the next year." Companies can provide resources such as EAP, stress management classes, and yoga or meditation training to address this issue.
Employee physical health is a major component of overall well-being. Encouraging proper sleep habits, and promoting wellness programs that include fitness challenges and nutrition coaching could help increase your team's physical health.
Social health is another easy target for employers to aim for. At Spark!, we host a book club for employees to read and discuss some of our favorite books. Recently, we read
The Alchemist by Paulo Coehlo
. Whether it's a book club, volunteer programs, or fitness classes, providing places for like-minded people to meet can help your team feel more connected.
Financial health is critical to employee well-being, and not everyone has the proper skills/know-how to manage their finances properly. I bet if you asked one of your younger employees one of their biggest complaints about high school, they would probably say they didn't learn anything about personal finance. As leaders, we have an opportunity to share what we know and help our teams become more confident with their money.
Human-Centered YOUnity™
Helping your team feel a sense of belonging is important to developing their well-being. Human-Centered YOUnity™ is our greatest tool at Spark! to guide you and your team toward feeling more connected and engaged with the work you do. Sharing stories and learning about what makes each of us unique leads to greater unity and collaboration in the workplace.
Empty space, drag to resize