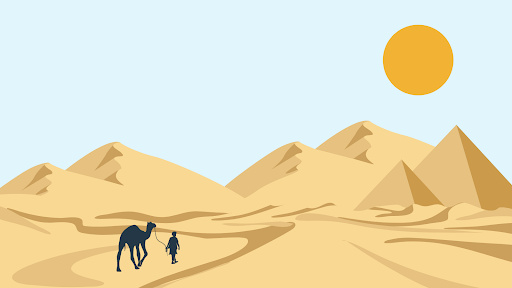 At Spark!, we set time aside in our personal and professional lives for a team book club. The premise is simple: we choose a book, read it, and discuss our insights over lunch. Seems like just your average book club, right? Well, not entirely.


Everything we do at Spark! is guided by Human-Centered YOUnity™, and our book club is no exception. For our most recent read, we chose CEO Shannon McGuire's favorite book,
The Alchemist
by Paulo Coehlo.
1
First off, a quick summary of the book
The protagonist, Santiago, has a dream one day while lying beneath a sycamore tree by a church. He dreams of treasure near the great Egyptian pyramids, and a guide persuades him to pursue his dream, to pursue his Personal Legend. So he sets off toward Egypt in pursuit of great treasure.
Along the way, he finds riches, love, and war. But when he makes it to the pyramids, he finds nothing buried beneath the ground. After two thieves beat and rob him of his money, one recounts their own dream of buried treasure near a church and a sycamore tree.
After Santiago travels home, he digs a hole beneath the tree where his dream began, and there he finds treasure.
What does this story mean for us?
One of our biggest takeaways from the story is something Shannon reminds us: everything we ever need to follow our dreams is already inside us. Santiago dreamt of treasure in a far away land, only to discover it hiding beneath the very spot from which he started his journey.

Yet, without making the journey, he never would have known where to look. Without the trials and tribulations of his trek, he never would have discovered the strength within. Santiago's experience is perfectly encapsulated by the old adage "it's the journey, not the destination." The riches, love, and skills he learns along his journey aid him in his quest to find the treasure, and give him the tools to reach his dream.

Even if it ends up buried beneath his favorite napping spot.
Pursuing your own Personal Legend
In the same way, the strength and ability to do great things and achieve our dreams is already inside us. By reclaiming our story, and setting out to follow our own Personal Legend, we can honor our dreams and achieve great things.

Human-Centered YOUnity™ and our Origins training can help you, and your team, to reclaim your story. Even if your dreams bring you back to where you started, the journey will leave you richer than when you set out.
Empty space, drag to resize
1 Coelho, P. (2006). The Alchemist (A. R. Clarke, Trans.). HarperCollins.