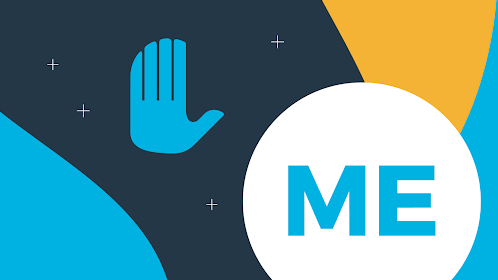 The world has changed and we are not who we were. This isn't a bad thing.
Reflect back on March 2020. China, and then Italy, are overwhelmed by this strange new virus sweeping across the globe. Are we next? What are we supposed to do? You watched in awe as time suspended, and for this one glorious, terrifying moment there was harmony.
Since that time we've all encountered unforeseen challenges at work, at home, and in our communities. Whether it was multiple Zoom calls every day, masking up and gloving up as a frontline worker, finding solutions to the toilet paper shortage, or determining how to best take care of our loved ones when "normal" no longer existed, we faced challenging times. While the COVID-19 pandemic looked different for each of us, we all had a shared human experience of navigating fear, uncertainty, loneliness, and chaos.
A few statistics stick out for us:
Families are struggling to adjust to a "new normal"1
Mental well-being is at an all-time low2
People are in tension with one another3
These points reaffirm we all have a shared human experience in navigating a global pandemic and all that meant for us, our families, our organizations, and our communities. As we cautiously raise our heads and continue looking to the future, we know we need to find a new way forward in a world that is always changing.
At Spark! we work every day to lead leaders. Much of our work first requires an understanding of self. One tool we use to help individuals understand themselves is our "
Origins: The Power of Personal Story
" training. This online, self-paced training can help provide you time and space to reflect on who you were, who you are now, and who you want to be. With deep and intentional self work, we can learn to better understand ourselves, then others, and then work collaboratively to build harmonious and co-creative communities.
Over the past two years, what have you learned about yourself?
Are you ready to reclaim your story?
1
Burns, T., Huang, J., Krivkovich, A., Rambachan, I., Trkulja, T., & Yee, L. (2021, September 27). Women in the Workplace 2021. McKinsey. Retrieved January 1, 2022, from https://www.mckinsey.com/featured-insights/diversity-and-inclusion/women-in-the-workplace
.
2 Clifton, J. (2021, May 4). The Mood of the World. Gallup. Retrieved January 1, 2022, from https://www.gallup.com/workplace/349229/mood-world.aspx
3 Saad, L. (2021, January 25). Americans' Concern Grows About Government, National Discord. Gallup. Retrieved January 1, 2022, from https://news.gallup.com/poll/328754/americans-concern-%20grows-government-national-discord.aspx