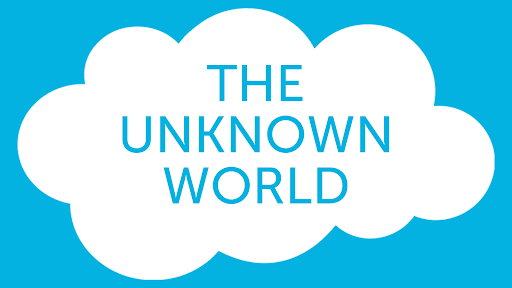 The Hero's Journey is long, but oh, so worth it.

What first seemed impossible, answering the call to adventure, the call to your big dream, is done. Maybe you accepted that new promotion, took on a big project, or relocated for a new job. Should be smooth sailing from here, right?

Well… not exactly.

The impending challenges are among the most trying, but thrilling, chapters of your personal story. Now is the time to embark on your greatest adventure yet, to cross the threshold into the unknown world, and discover your truest self.

Here you meet your allies and adversaries, and your skills are tested like never before. But as you triumph over adversity, resilience and success will make you stronger than before, ready to face any challenge.

This is where Katniss Everdeen faces the initial challenge of the "Hunger Games,"1 Shrek and Donkey battle the dragon to save Princess Fiona2, and Odysseus challenges the mythical cyclops3.

Although these obstacles are demanding, they serve to prepare you for your greatest struggle. Approaching the innermost cave, you come to battle even with your own sense of self. The road ahead seems daunting, you may feel inadequate and tempted to call it quits. In everyday life we often refer to this as impostor syndrome, and everyone deals with it from time to time.

This concern is natural, but it is an illusion. You have conquered lions, tigers, and bears! Oh my! Even though the Death Star4 may seem insurmountable, your successes have prepared you with the secret sauce to take on the world and manifest your boldest visions. There's a reason you've been chosen to lead. Your natural talent and experiences have brought you to this moment in your career, and the choice is yours to leverage your skills for greater change.

With Spark!, though, you are never alone on your journey. Above all else, we're guides. We're there to help you find the right direction, lay the path ahead and ensure you have the tools to achieve your goals.

With any luck, you will find what you set out to discover. You will reach the Emerald City at the end of the Yellow Brick Road, and Spark! will be there in lockstep like the scarecrow, lion, and tin man.5 When you reach the summit, reflecting on the journey so far, even the greatest threats of the road behind will seem small in comparison.

Are you ready to cross the threshold and create your own success story?
1
Collins, S. (2008). The Hunger Games. New York: Scholastic Press.
2 Adamson, A., & Jenson, V. (2001). Shrek. DreamWorks Distribution.
3 Homer, ., & Fitzgerald, R. (1990). The Odyssey. New York: Vintage Books.
4 20th Century Fox ; Lucasfilm Limited production ; written and directed by George Lucas ; produced by Gary Kurtz. (2013). Star wars. Episode IV, A new hope. Beverly Hills, Calif. :20th Century Fox Home Entertainment,
5 Langley, N., Garland, J., Morgan, F., LeRoy, M., Ryerson, F., Haley, J., Bolger, R., ... Baum, L. F. (1939). The wizard of Oz. Hollywood, Calif.: Metro Goldwyn Mayer.