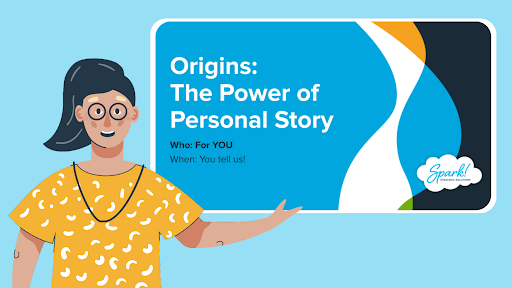 Last week
, we shared some insights about recent outcomes of diversity, equity, and inclusion (DEI) initiatives companies have implemented over the past couple years. Long story short: things could be going better!
What are the current issues?
The bipartisan Frank Church Institute at Boise State University conducted a
study in 2021
, finding that 80% of respondents believe Americans of different political philosophies "have a difficult time talking to one another about politics." Whether you and your organization are engaged with DEI practices or not, division could be one of the core challenges you face.

How do we seek to overcome differences? How do we hope to conquer our challenges, and collaborate to create a better world? Better yet, how do we do this without stepping on anyone's toes? (Or fewer of them, at least.)
Human-Centered YOUnity™
At Spark!, we believe the workplace could be one of the environments best suited for a fundamental shift in the way we approach our daily lives. Personal stories are our bread and butter. It's what we use to bring folks together and bridge divides.

Human-Centered YOUnity™ guides our approach to bringing unity into the workplace, and it all starts with YOU. "Origins: The Power of Personal Story" is our unique workshop dedicated to reclaiming your origin story, and harnessing it to improve humanity.

Above all else, we're guides. And now, we're proud to offer "Origins: The Power of Personal Story" in-person training options for you and your team. On December 8, 2022, we're hosting a session at our office space in Meridian, but we would love to bring unity to where you are.

Drop us a line if you're interested in bringing our Human-Centered YOUnity™ framework and approach to your organization!
Empty space, drag to resize